HOA Vegan Protein contains three sources of all-natural, plant-based proteins derived from mung bean, pea and chickpea. Our formula is supported by probiotics and digestive enzymes to promote nutrient uptake and a healthy gut biome. Our formula supports recovery, lean muscle mass, metabolism and strength gains.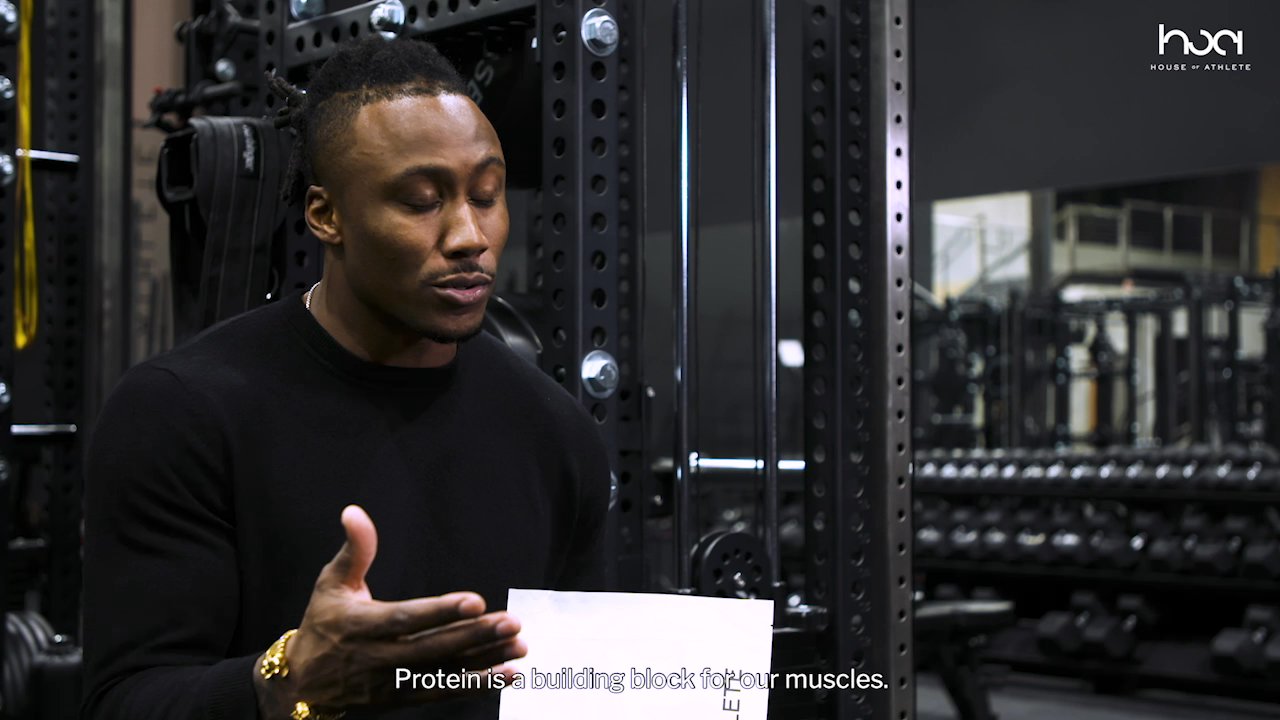 Key Benefits
All natural ingredients
Digestion
Zero sugar and fat
Plant-based
Probiotics & digestive enzymes
Science driven
Increase nutrient uptake
Essential aminos
Vegan Protein is all-natural and plant-based with mung bean, pea, and chickpea, containing ZERO sugar, ZERO fat, ZERO artificial ingredients, and no fillers. It's supported by probiotics, digestive enzymes, and cinnamon to promote nutrient uptake and soothe the gastrointestinal tract. At the same time, this all-natural formula works against bloating and inflammation.
House of Athlete provides premium products that are trusted by professional athletes and tested for quality assurance.*
What's Inside the Scoop
1 SCOOP = 15 GRAMS OF PROTEIN
Ingredients: Pea Protein, Mung Bean Protein, Cocoa, Protease (Digestive Enzymes), Probiotics, Monk Fruit Extract, Stevia.
Mix 1 scoop (15g) with 16 ounces of water or milk. Servings can be doubled and taken multiple times per day dependent on individual goals. We recommend healthy adults consume enough protein to meet daily requirements through both high protein foods and protein supplementation as part of a balanced diet and exercise program.
These statements have not been evaluated by the Food and Drug Administration. This product is not intended to diagnose, treat, or prevent any disease.